Homemade Italian Style Pizza
It's been nearly a year since I first went to Italy, and quality pizza is one of the many things that I miss eating. So I took it upon myself this week to try making my own Italian inspired pizza with the help of some ingredients from Sur La Table. Check out the Recipe below!
Ingredients
SERVINGS: 3-5
3 cups Italian-Style Flour (plus and extra

½

cup for dusting etc)
1

½

tbs olive oil
2 tsp instant yeast
2 tsp salt
1 cup plus 2-4 tablespoons water
1 pack shredded mozerella (plus your preferred toppings)
Preparation
Mix together dough ingredients, and knead fro 5-6 minutes. Take a medium sized bowl or a clean board and dust with some of the extra flour. Transfer dough to your dusted surface, sprinkle a little flour on top, cover the dough, and let rest for 15 minutes.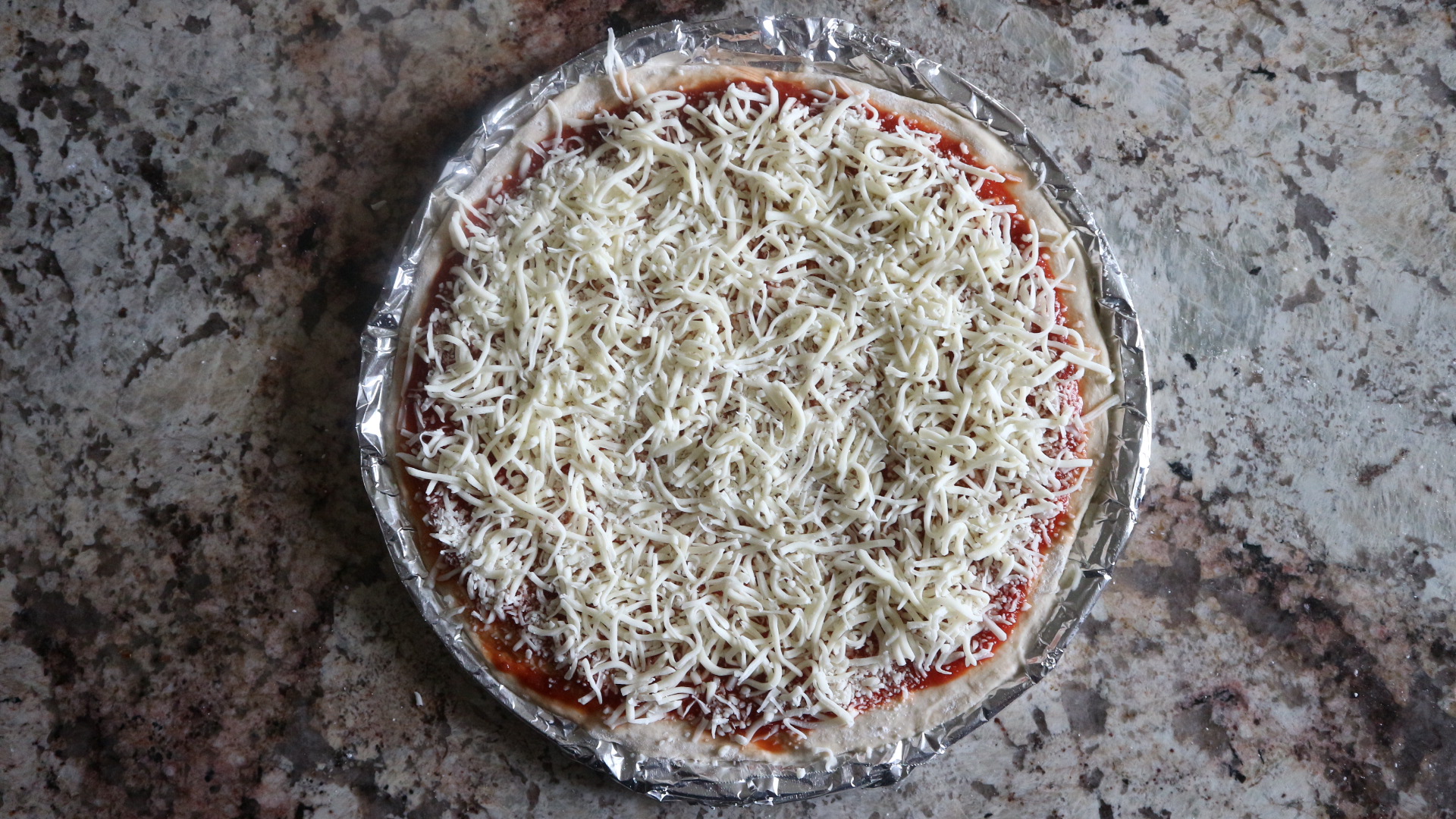 Remove the dough from bowl, rub hands with remaining extra flour, and fold over a few times (this helps to redistribute the yeast). At this point I separated the dough into two even halves as this helped the pizza to turn out a bit thinner and more authentic to Italian pizza.
Spread out dough halves onto two greased/floured pizza pans 10-12 inches. Take each rounded half and gentle push out the dough from the center as if you are kneading it. Preheat oven to 400 degrees F.
While the oven heats up, I find it is a perfect time to customize your pizza. Start by taking your sauce of choice and placing it in the middle of your dough. Using a slightly flat bottomed spoon even spread out your sauce. Then top with mozerella and any other topping you choose! I find the best toppings I had in Italy were fresh basil, spicy salami, or fresh mozerella in lieu of shredded.
Bake pizzas for 15-20 minutes or until the edges are golden and the bottom is thoroughly cooked. Let cool for 7 minutes and then dig in!