Everybody Loves Brunch!
Breakfast is the most important meal of the day, but I must say that on a lazy weekend...brunch comes in at a close second. However, when you are living in Milan, it can be hard to find a good Sunday brunch spot when the majority places are closed. Luckily, I came across California Bakery not too long ago and have been pleasantly fed ever since!
At California Bakery, brunch is not just a meal somewhere in-between your standard breakfast and lunch times. The wonderful service, welcoming atmosphere, and extensive menu make it into quite the culinary as well as social experience.
For brunch, you can select from a wide array of pancake, french toast, and egg plates. Chocolate chip pancakes, banana pancakes, pancakes with smoke salmon and mozzarella...it is a breakfast lovers heaven. Not a fan of breakfast food? No worries! They also have a multitude of bagel, sandwich, burger, and salad options to choose from. Your main dish is then accompanied by a basket of bagel chips & dip, fresh vegetables, a side dish of your choice, orange juice, and coffee or tea. (It is impossible to leave without feeling satisfied!)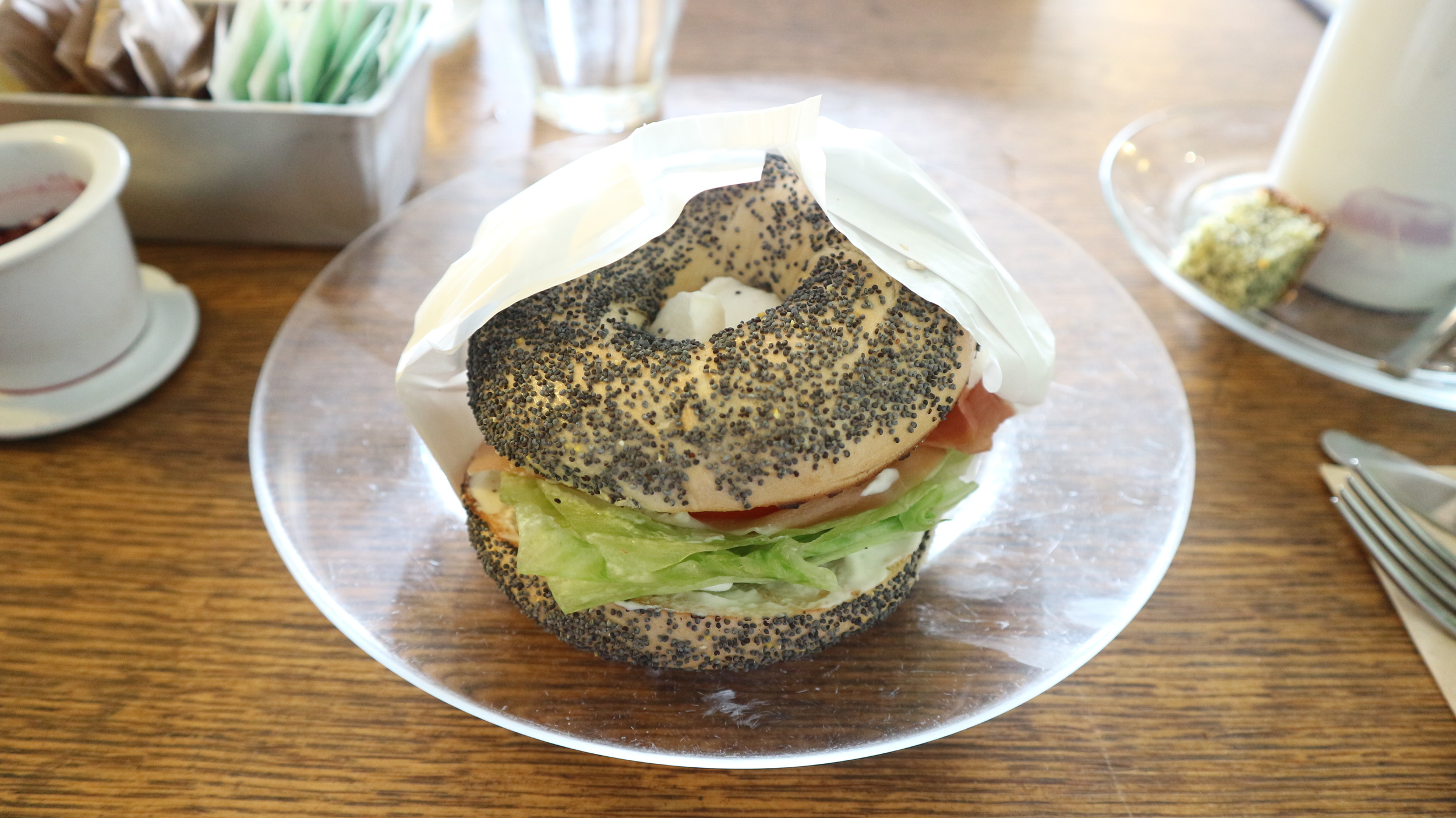 While my favorite experience at California Bakery has been their brunch, I recommend anyone in the Milan area to go in any weekday for a lovely breakfast, lunch, dinner, or take one of their many baked goods on the road. You can find a California Bakery at anyone of these locations around the city:
Via San Vittore 2, Milano - Viale Premuda 44, Milano - Via Larga 19, Milano - Viale Premuda, 42 Milano - Piazza Sant'Eustorgio 4, Milano - Corso Garibaldi 89, Milano - Corso Como 5, Milano
I haven't been able to visit all of these locations, but I will say that the staff at the Via Larga and Corso Como locations are wonderful people with a lot of personality! If you are looking to spend some time shopping, seeing the modern area of Milan, or going for a leisurely stroll, Corso Como is the one for you.
To any California Bakery staff who may come across this, thank you for the wonderful food and memories!