Summer Sherry Shrimp
It's been a little bit since I have posted about my food adventures with you all, and what better way to start up again then with a summer inspired shrimp recipe?! Check it out!
Ingredients
SERVINGS: 2
12 asparagus spears

8 ounces shrimp, peeled, deveined

6 ounces Gigli pasta

1 tbs Soy Sauce

1 tsp

black pepper - freshly ground

2 tablespoons olive oil

½ teaspoon salt
Preparation
Heat 1 tbs of olive oil in sauce pan, remove shrimp tails and add to pan. Cook over low-medium heat. Bring 2+ quarts of water to a boil on medium-high heat. Add salt and pasta - reduce to medium heat.
Meanwhile, turn shrimp over to cook evenly; add soy sauce and ½ teaspoon black pepper. Rinse asparagus thoroughly and chop into thirds.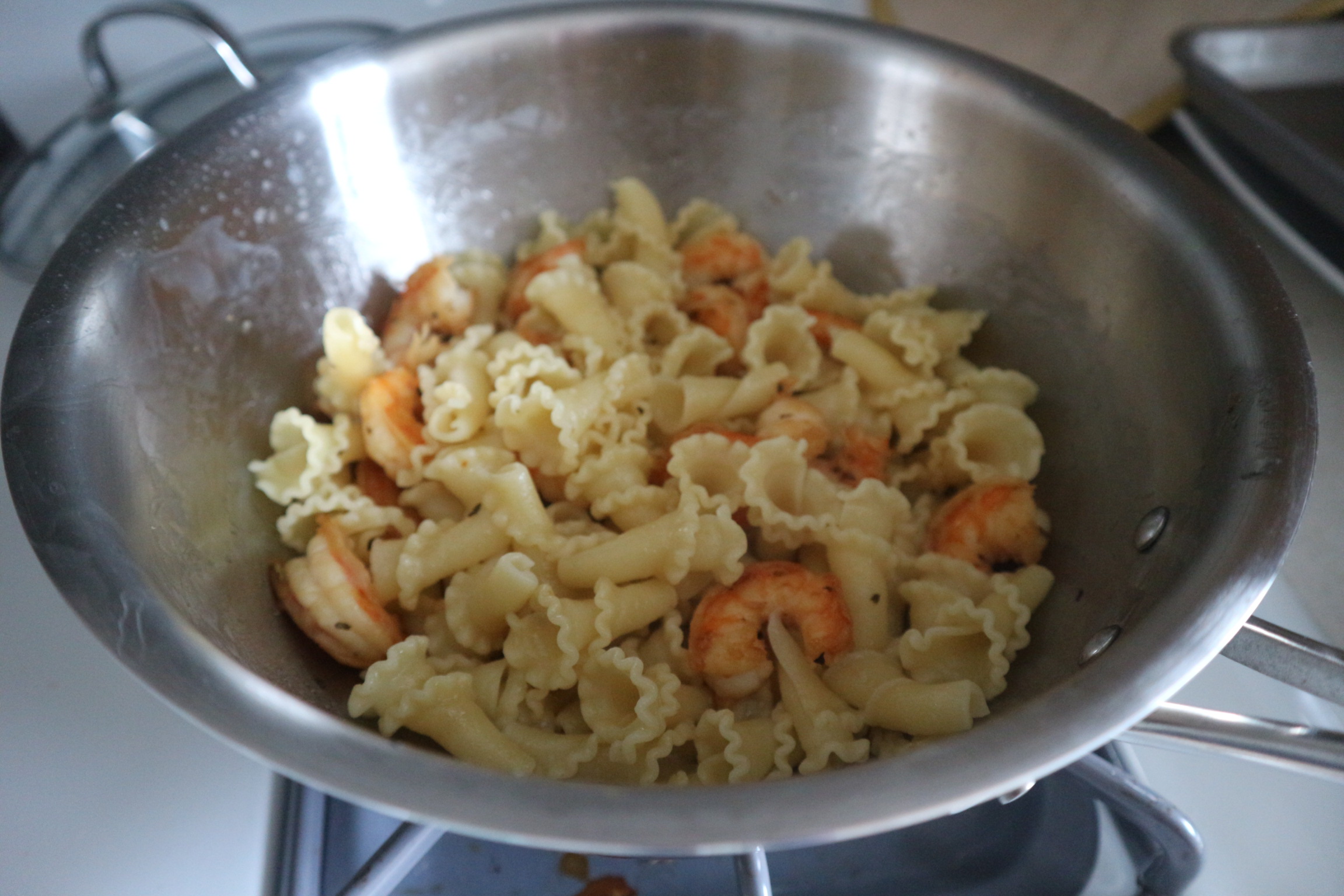 Drain pasta and add in cooked shrimp. Add asparagus to the same sauce pan used for the shrimp along with salt, remaining black pepper, and olive oil.
Cook asparagus on medium heat for approx. 5 minutes (cooked well but not soggy!). Remove veggies from heat and stir into pasta-shrimp mix or serve on the side. Salt to taste.
Serve with a dry sweet sherry and voilà! Recommended sherries for seafood meals include: Manzanilla & Fino. Not a fan of sherry? I would suggest lemonade, ginger ale, ginger beer, or a light white wine.