6 L.A. Foodie Hotspots Worth the Hype
What do you know Los Angeles for? The Hollywood sign, LACMA, a bunch of youtubers home city?! Well all the above are correct, but what I love about L.A. (other than the weather) is it's food! Both parts tasty and instagramable, L.A. is continuously churning out Hyped eateries. So on my visit earlier this month I went to 10 spots in ~2.5 days so as to share with you the places that are worth the hype. Without further ado, here are 6 L.A. Foodie Hotspots worth the hype (and your time) to visit:
6. Shin-sen-gumi
A local favorite, this Ramen shop has been recognized as one of the best Japanese restaurants in Los Angeles. Found in Little Tokyo, you can expect to be waiting up to an hour (or more!) outside to get a seat. Can I say it was worth the 45+ min wait in the cold? I'm not sure... The hakata style ramen was good, but not the best I've had. Yes, this could be the hanger PTSD speaking. Is the hype worth it? I can't say no...so try it for yourself and let me know.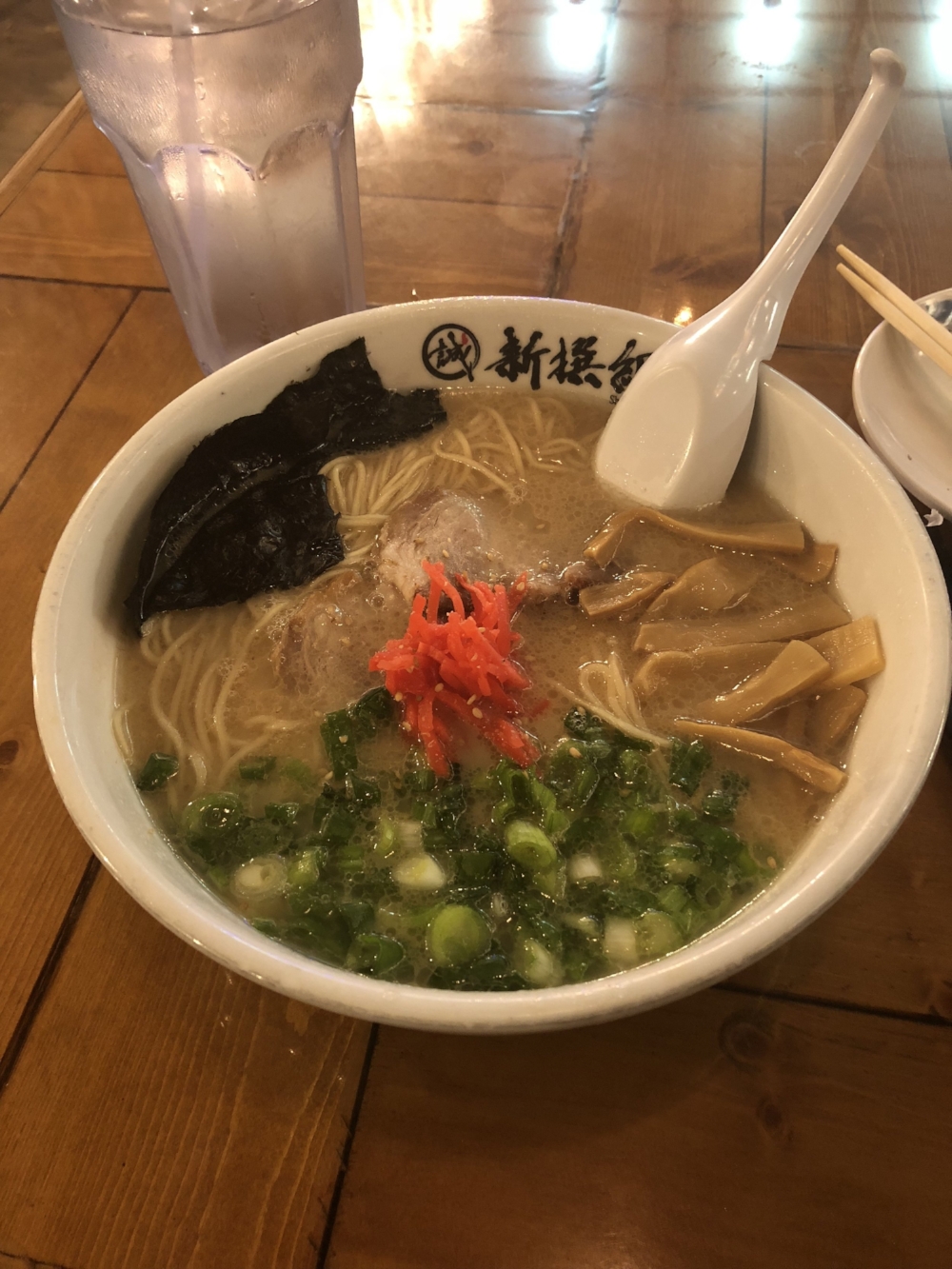 5. Eggslut
This Instagram favorite was one my bucket list to try. It took 3 days, but I finially made my way to Eggslut at Venice Beach and tried the Sausage, egg, and cheese sandwich. Now let me tell you, this is NOT your average breakfast sandwich. Made with house-made turkey sausage, cage-free over medium egg, cheddar cheese and honey mustard aioli in a warm brioche bun, I would argue that it is safely in the top 3 breakfast sandwiches I've ever had. Is the hype around it too much? I'd say no! Check out Eggslut in L.A. or on your next trip to Las Vegas.
4. In-'n-Out
If you have not experienced In-'n-Out, all I have to say is: GO!! But in all seriousness, I love this place! My go to is the Double-Double Animal Style with fries and a vanilla shake. For those of you Shake Shack fans out there, give it a try. You just might be surprised how much you like it!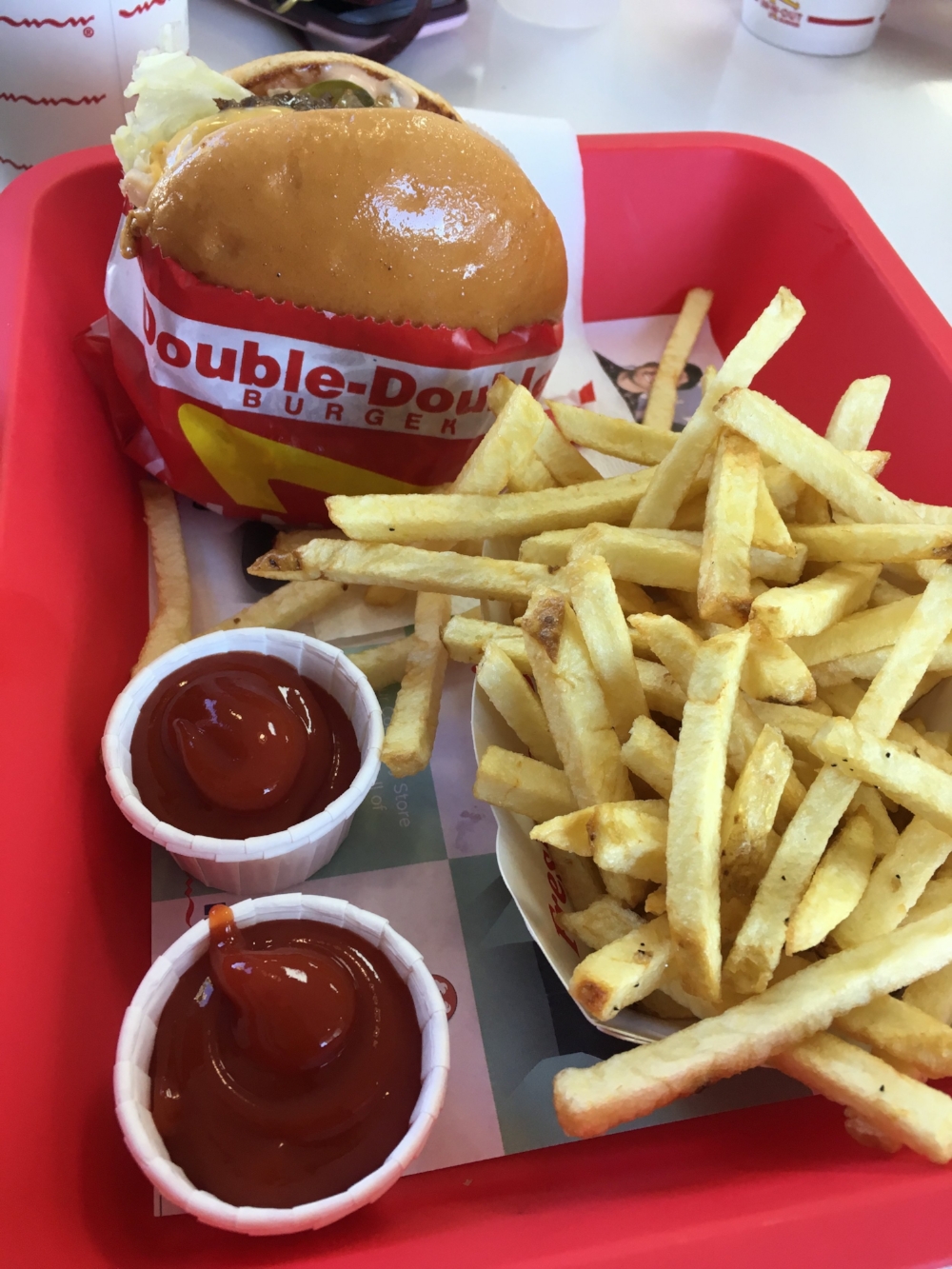 3. Astro Doughnuts & Fried Chicken
This was another Instagram find on my part, and I'm glad I did. As those of you who have been following me for awhile know, I am a lover of donuts! So I made a point to try a variety at Astro. My favorite was the Vanilla Hot Cake, but that is such a hard choice to make when they were all fantastic. Any hype around Astro is definitly merited, so check them out during your next stay in L.A. or find them Washington, DC/Falls Church, VA.
2. Spread
Eating a Spread was an absolute stumble upon moment. It wasn't until after we left and I did a bit of research that I found out it was a popular local spot. The Medditeranean kitchen serves it up well! From a calming yet lively ambiance to freshly made food this easily is one of my favorites on the list. We started off with a humus plate that was the second best humus I've EVER had (#1 is a spot in Barcelona). From there we dabbled with some falafel, chicken cooked two ways. I recommend adding Spread to your eating list, and make sure to check out there house made lemonade as well.
1. République
Last, but certainly not least... République. If you call yourself a foodie you have probably heard about their brunch before or at least stumbled across a bunch of west coast foodie's posts. Now there is brunch and then there is BRUNCH. The kitchen at République knows what they are doing. I ordered quite a bit of food: Hazelnut cream puff, German pancakes, Ricotta Toast, Regular breakfast (scrambled egg whites, potatoes, thick cut bacon, a small baguette and jam), orange juice and Masala chai tea latte. I'm pretty sure the guy though I was a little crazy... BUT it was all in the name of research.
The chai tea latte was woeful, but other than that everything else was phenomenal!! I would highly recommend checking out their weekend brunch. Tip: Go early to get in line and where comfortable shoes.
I think I will be back at République one day to try their dinner menu, but until then I'll dream of that Ricotta Toast!
Let me know some of your favorite foodie hotspots/trending spots both in L.A., Chicago, and more! I'm always looking for new places to try. And if you ever check out one of these spots, be sure to let me know what you think!
Below are some extra (non-food) shots from my trip. We went up to the observation deck at City Hall, took in some beautiful architecture at the Bradbury Building, enjoyed the sights at Griffith Observatory, walked along Rodeo Drive, and soaked in some sun at Santa Monica Pier. Hope you enjoy :)