Discover Champaign-Urbana: 10 Spots to Try
While some might underestimate the quality & diversity of restaurant options in central Illinois, Champaign-Urbana is here to silence the naysayers. There is a large eating scene in the area, with new additions every year. For those who might find themselves in Champaign, make sure to check out My Favorite Spots of Champaign! However, this time around I will be taking you to 10 spots I have recently discovered. See the hidden gems and new additions to the home of the Fighting Illini.
El Oasis
This hidden gem of Urbana serves an extensive variety of ice cream and popsicle flavours. With both dairy and dairy-free options, El oasis is the spot to go if you want to try something new, fresh, and probably the best Mexican juices & snacks from miles.
Hamilton Walker's
This 1940's Hollywood themed steakhouse is know for their traditional recipes as well as quality seafood. While the restaurant is new to the Champaign community, the three founders are long-time residents of the area. I recently went here and loved the ambiance, service, and most importantly the food!
Watson's
Watson's Shack & Rail is another new addition to the Champaign eating scene. An eatery that is known for its fried chicken and overall comfort food, this is another place to try in the downtown area. Beyond the fried chicken, check out their unique cocktails & slushies! (Recommendations: Nashville Hot Chicken & Devil's Dream)
Ozu Ramen
This new spot, right in the heart of campustown, is a Japanese-style restaurant serving quality ramen and other side plates in a modern setting. Fun fact: a lot of their ingredients are imported from Japan! Making this an authentic experience. So for you first time ramen tasters, this is probably the place to go!
601 S 6th St. Champaign, IL 61820
Nando Milano
For those of you who have been following me for awhile, you can probably already surmise that this is going to be my favourite place to mention... Nando Milano is a great spot and must try! This Italian trattoria serves traditional dishes and wine in a classy as well as relaxed setting. I had an opportunity to speak to the owner while there, and we reminisced about our respective times in Milan. This was by far the most authentic Italian food I have had since coming back to the States.
204 N Neil St. Champaign, IL 61820
For those of you reading not in the Champaign-Urbana area, have no fear! You can also try Nando Milano in the city at: 2114 W Divison St. Chicago, IL 60622
Mirabelle's Fine Pastries
Mirabelle is a quaint Urbana shop selling breads, pastries, sandwiches, and cakes. Some might say that it is even the best bakery in Urbana. I highly recommend stopping by Mirabelle's a few times and trying something new with every visit. For the sweet-tooths out their, check out their Almond Horn - it's a best seller.
Sitara
Probably my favourite discovery in Urbana, Sitara is a must visit Indian restaurant. With a relaxed vibe, traditional Indian dishes, and all the bang for your buck that you would want, Sitara has quickly become my favourite spot for Indian food in the area. I recommend trying the garlic naan, malai kofta, butter chicken, and chicken biryani.
Mid Summer Lounge
Here is another new campustown eatery to try when in Champaign. Mid Summer Lounge serves ramen and dumplings in a variety of flavours. Personally, I am more of a fan of their dumplings. However, I suggest going with a friend and splitting an order of 1 ramen and 1 dumpling plate. I promise your hunger will be satisfied by the end.
Hopscotch Cakes & Confections
A local bakery, this time in Champaign, Hopscotch is a great place to pick up some sweet treats! They have a wide array of dessert items and specialize in holiday/birthday cakes. This spot is a little tricky to find as it is located in another building, but enjoy the adventure. Inside the Art Mart, you will find Hopscotch as well as a wide selection of wines, olive oils, and many other retail food items.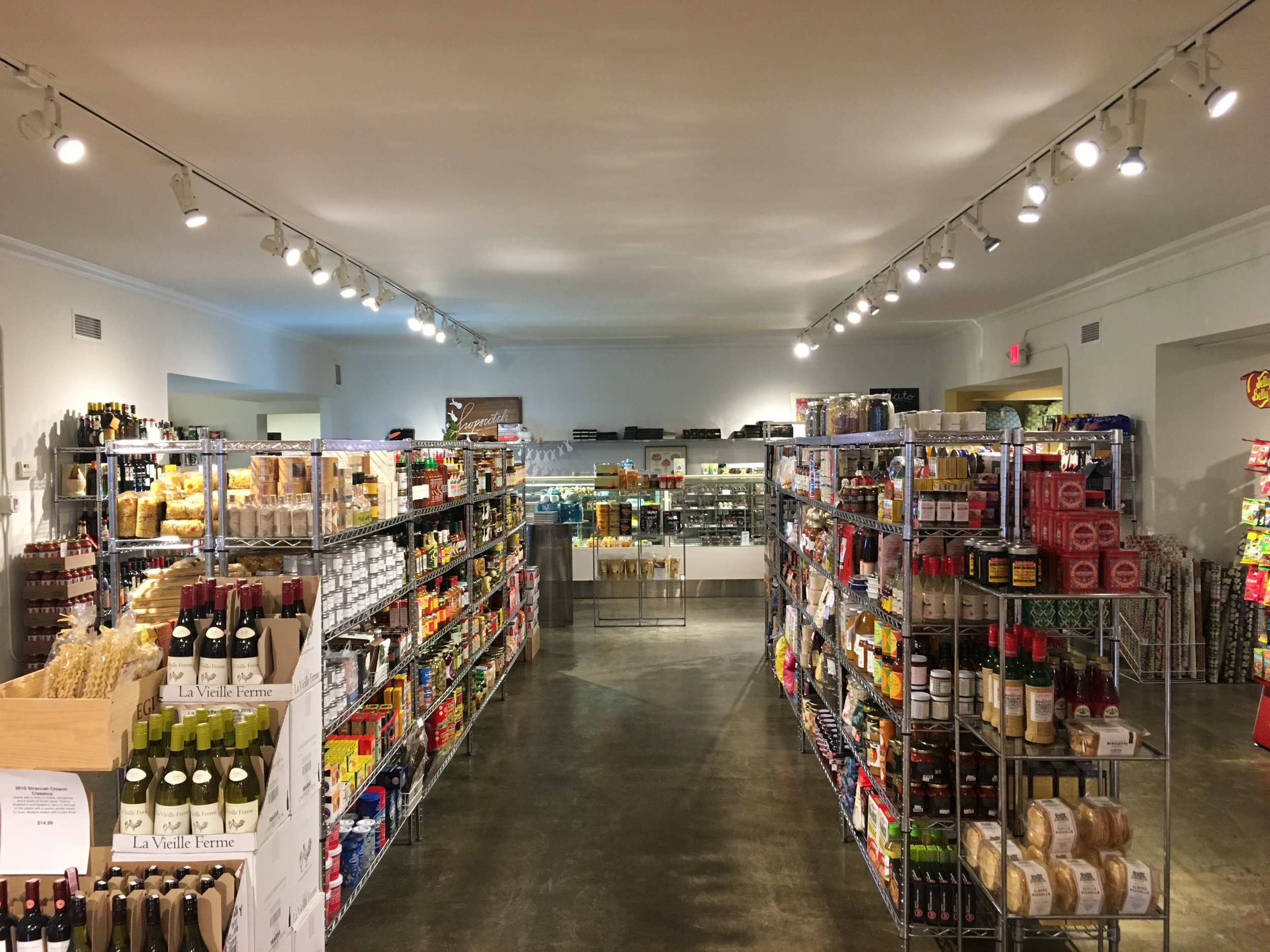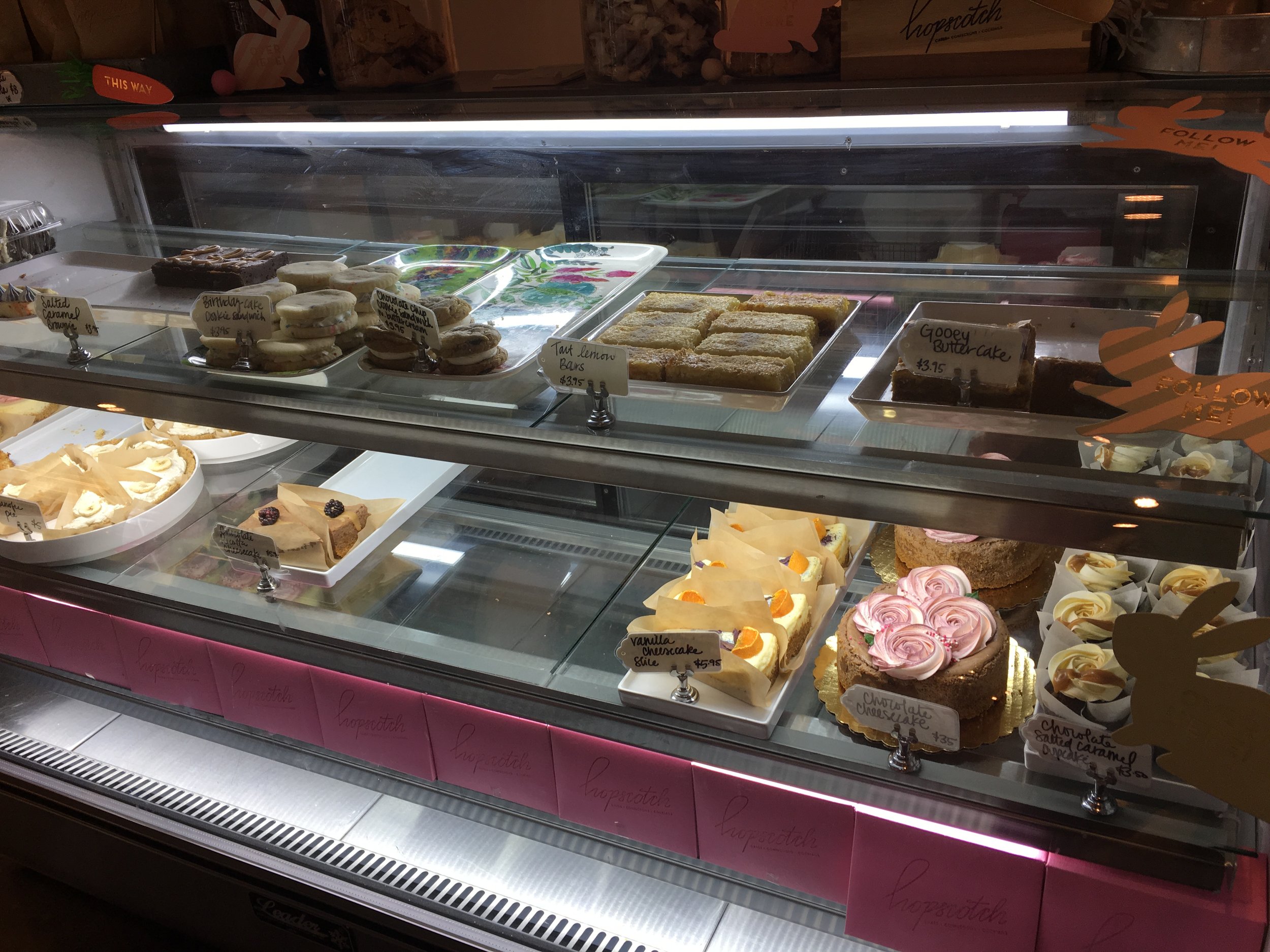 Flying Machine Coffee
This laidback coffee shop serves as a wonderful hangout spot or study area. Serving creative teas and coffees, Flying Machine is the place to go if you want something off the beaten path. You can also get a nice food selection here, including pizza from Pizza M, and in the evenings sometimes you will find live music playing.
There are so many hidden gems and new spots popping up all over the Champaign-Urbana community. What are some of your favourites? Let me know in the comments below!