Miami South Beach
Miami; a city of art, music, food, and the sun! What's not to love? In January I went to South Beach for the first time; experiencing a lot of Ocean Drive and the Miami night life. This month I returned with my girls for beach time, art appreciation, and of course a mini food tour. Without further ado, here are my recommendations on places to go, things to see, and what to eat for you next trip to South Beach.
What to See
While Miami is a very touristy city, I never really felt like overwhelmed by tourists or touristy sights. One area where you are bound not to find too many locals is Ocean Drive. Filled with shops and restaurants turned night clubs by night, Ocean Dr. is part of your quintessential Miami experience. The best part is that it's literally right along the ocean, bringing me to spot two...the beach.

Not gonna lie, the beach was freezing in January and I started to doubt that Florida was in the south. But on take two we got quality beach time both during the day and for late night swims. I'm not sure if it was strange timing for our visits to the beach; however, there never seemed to be many people there. Which was kinda calming from the Miami hustle and bustle.

Last but most certainly my favorite spot of all, Wynwood. The Wynwood Walls bring in thousands of people every month looking to see interesting art, grab their latest Instagram pic, or simply enjoy the unique food and shopping around the area. This out door gallery was on of the highlights for both my trips to Miami, and I definitely recommend it to anyone looking for a unique artistic experience! Below you will find some of my favorite pieces from Wynwood.
 
Food
The food in Miami is pretty damn good! From your casual street food to the fine dining locations, it's not hard to find delicious food. Spots that left and positive impression on me include COYO TACO, Pubbelly Noodle Bar, Bird & Bone, The Salty Donut, Doce Provision, Matador Room at the Edition, and Upland.

A few bites I want to draw your attention to...
Coyo is a great taco spot right by the Wynwood Walls. You can definitely expect there to be a little line, but I promise the wait is not long and most certainly worth it. My taco of choice: Carne Asada.
Go to The Salty Donut. Just do it. My favorite donut was the Berry Buckle. This brioche donut is filled with layers of fresh blueberry-rasberry jam & crumbled cake pieces, fresh berry glaze & topped with a homemade brown butter streusel & mascarpone whip. Simply heavenly!

My last food highlight goes to Matador because it was probably the best mean I had in Miami and quite frankly in a long while. This fine dining establishment is located in the Edition hotel and serves amazing Shishito Peppers, Halibut, Guacamole, and a personal favorite...fresh octopus from Portugal! The octopus was SO GOOD that we ordered two.
Miami Nightlife
Nightlife in Miami is pretty much exactly what you expect. Pretty wild, some crazy people, and a strange ratio of old dudes to girls young enough to be their kids. Nevertheless, we knew how to have a good time and enjoy the city. If you're looking to dance (and I mean really dance...like some salsa and bachata) make your way over to Mangos on Ocean Dr. This spot is always packed and has music to get you up on your feet. BUT be careful with your timing cause getting there at peak could mean up to $20 cover for ladies which I simply don't believe in.

Next up: Story. This is a good sport if you are looking for more of a nightclub vibe...something you might find in Vegas. The line will get long and the DO enforce dress code so make sure you pack a pair of heels ladies, and men you'll need some nice slacks + dress shoes.

A few honorable mentions is you're looking for more a bar than dancing/intense nightlife include: Club Space, Ball &Chain, and Basement.

Final call for night life is the Clevelander. If you want to experience a bit of nightlife under the start and in the fresh air, this bar/club is the spot for you. Also located in Ocean Dr, the Clevelander offers a very different aesthetic from Mangoes. This honestly felt like the place people came to relive their college going out experience. However, it will hold a special place in my heart as the music was consistently on point.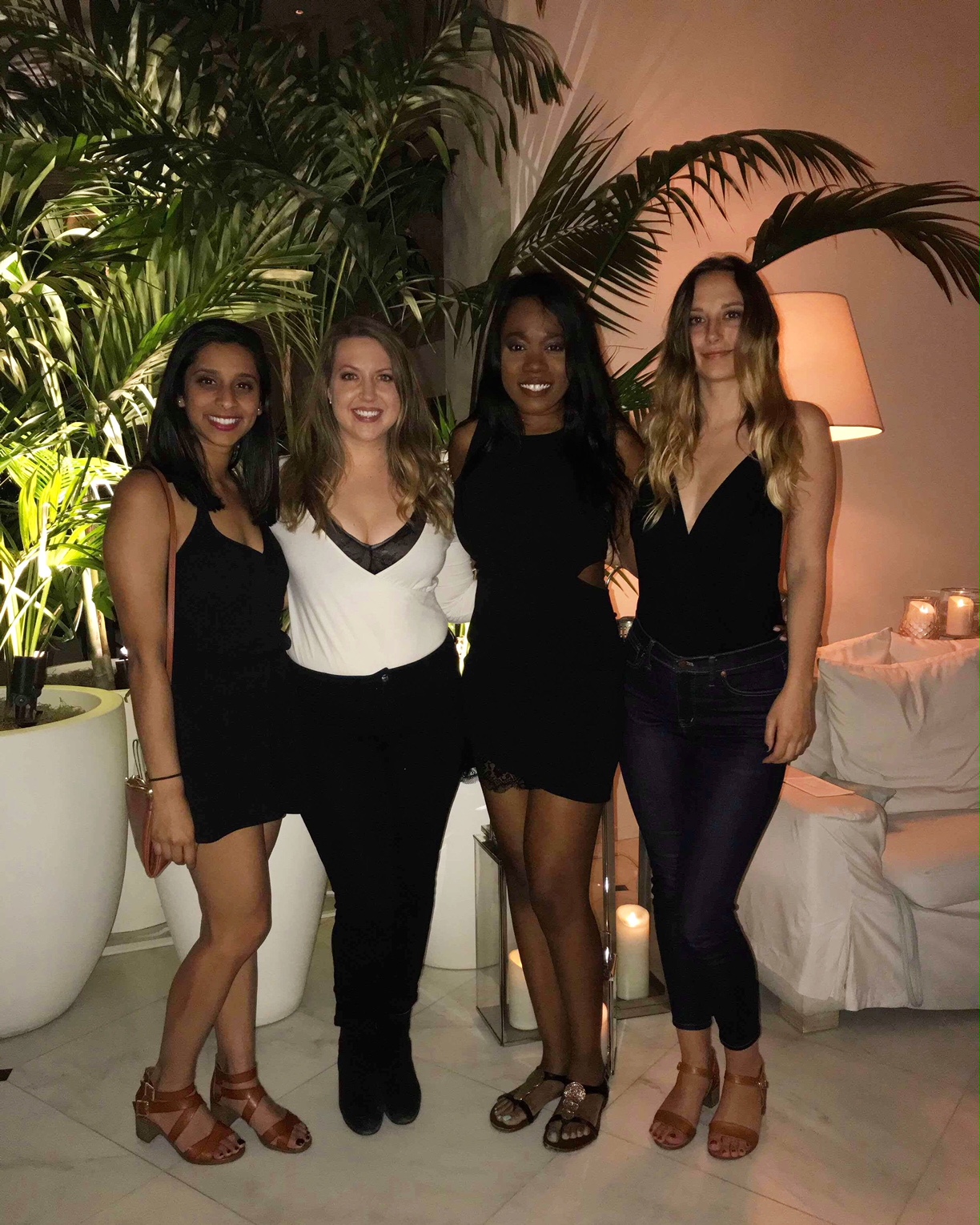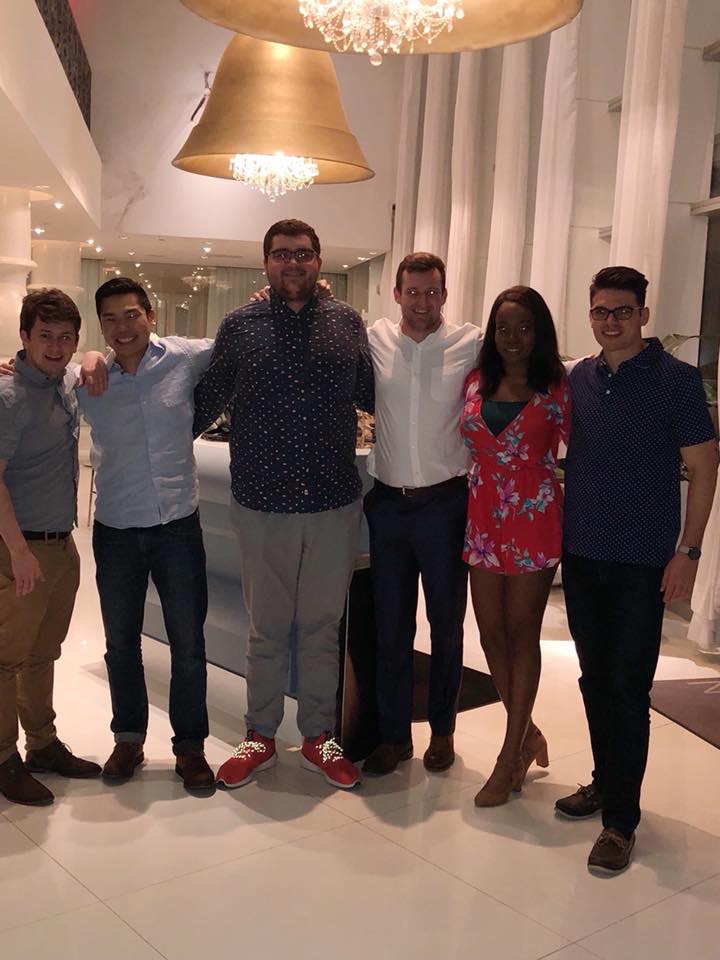 Miami has quite a lot to offer and I enjoyed every minute of it. It might be a minute before my next trip to The South Beach area, but I know for sure that I'll be back. If you've been to Miami, let me know your favorite things to do in the comments below! And if you're planning a trip feel free to leave questions too. Thanks for reading & until next time!!